Wheel Of Consent – Essentials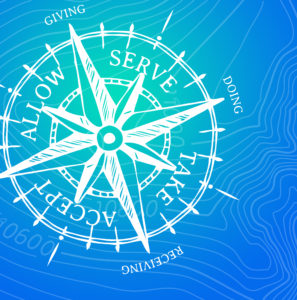 Consent is not just about 'yes' or 'no' in the bedroom – it's an essential life skill!
When: Sunday 11 August 2019 – 10.00 – 18.00
Where: House of Togetherness, Covent Garden, London
Cost: £60 (waged) / £45 (low waged) / £25 (unwaged) sliding scale according to your ability to pay. Please get in touch if costs remain a barrier to attending.
A 50% discount on the full price is available for those who have attended any of my previous workshops.
Booking: please complete the event registration form at the bottom of this page, and we'll be in touch with details for payment and to confirm your place.
---
Recent participants have said:
"I've gained a piercing insight into the complexities of relationships and agreements!"
"Michael is a wonderful facilitator. He creates a safe space so I completely trusted him and could relax"
"Something that everyone should learn – it would make communication and boundaries so much more clear with less confusion"
A 1-day workshop exploring the essentials of the Wheel of Consent®
Ever wished you could have a map to help you with your relationships? Would you like to:
Get clearer about what you do and don't want
Communicate your needs and desires more easily
Navigate relationships and interactions better
Do you find it difficult to say no, to nurture yourself, or are you always trying to please?
Then this workshop is for you!
The Wheel of Consent is a simple, powerful navigational tool which allows you to bring choice and clarity to your interactions. Practice creating clear agreements so you can experience satisfying connection to self and others. Discover a completely fresh approach to all your relationships.
This is a 'hands-on' 1-day introductory workshop, exploring the essentials of the Wheel Of Consent, with an invitation to learn through safe, clothed, touch on your own terms – including the choice not to touch.
The focus is not on the touch itself. Instead it's a powerful inquiry into knowing what it is you want and how to communicate it.
---
What's it about?
Waking up sensation – feeling and following what is enjoyable for you
Making choices – learning how to choose for yourself
Exploring who each interaction is for – because 'doing' does not always mean 'giving'
Improving skills of empowerment and communication – noticing, valuing, and trusting desires, having the courage to ask for what you want, and feeling safe enough to receive it
The Wheel of Consent gives you an experience of four ways to touch or relate to another person, within clear agreements:
Taking for your own pleasure – you do what you want, while respecting the other's boundaries;
Allowing another to take from you – they do what they want with your permission, and maintaining your boundaries;
Serving another for their pleasure – you do what they want, within your own boundaries;
Accepting the gift of another's service – they do what you want, while maintaining their own boundaries.
---
What will happen?
When you touch another person, is it for you, or for them? Can you tell? Does it matter?
Understanding and embodying the Wheel of Consent happens best through a somatic experience – you have to feel it. Therefore, this workshop invites you to learn through touch-based exercises.
You'll learn the framework of the Wheel of Consent and experience its four Quadrants as a foundation for connection
You'll learn how to experience sensation, and enjoyment, in your own skin in a way that you can access any time you choose
You'll start to become aware of your desires and limits and how to communicate them
There are opportunities for exchanging touch as part of the learning, but it is never required. You are welcome to watch the entire time if you like, and this experience can be just as valuable. The workshop is fully clothed and non-sexual, and it will always be your choice if, where, and how you touch or are touched.
---
Who is this for?
This workshop is for anyone who is interested in learning more about themselves and improving the quality of their relationships – personal or professional, with partners, lovers, friends, parents, children or colleagues. No prior experience necessary. Whether you've worked with the Wheel before or whether you haven't, there are always new levels of awareness to be found.
Many people have found this workshop and the Wheel of Consent to be life-changing. The Wheel allows you to bring clarity, ease, freedom, gratitude and generosity into all your interactions.
All shades on the gender and sexuality spectrums are welcome.
You are welcome to book on your own, or with one or more friends or partners. If you book with partners/friends, you may choose to share any touch mainly or solely with them if you prefer, although there will be invitation to work with different members of the group at different times.
---
Practicalities
Please arrive in time to start the session at 10.00.  You should wear, or bring, loose, comfortable clothing, in which you can move freely.  Please avoid wearing clothing which is very revealing, or using strong scents. You are also welcome to bring any additional items which help you to feel comfortable and safe.  Blankets and cushions will be available.
11 July 2019, London UK – A relaxed evening introduction to the Wheel Of Consent® -. FInd out what it is, how it works, and why it can be life-changing
Read More
The Wheel Of Consent is based around 4 quadrants: Take, Allow, Serve, and Accept. Each creates a different experience of interaction with others and teaches you something different about yourself.
Learn more about the quadrants and the wheel: