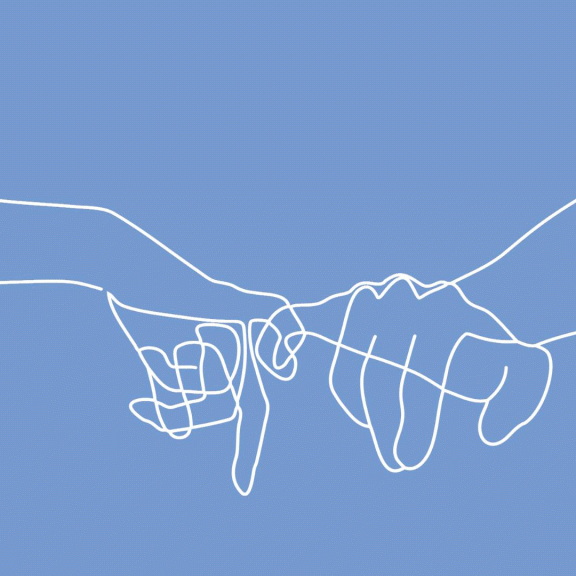 The Art Of Receiving & Giving Workshop – 6-Week Series
Wednesdays, Oct 21 – Nov 25, 2020  |  5pm London / 9am Seattle / 12pm New York  |  Online Course

---
Are you wondering how to negotiate consent beyond touch in our current world?
Are you looking for tools to better communicate what you want and need?
Are you feeling isolated and looking for a sense of connection and belonging?
Join us for a six-week online course on the Wheel of Consent – a powerful practice to improve the quality of your relationships and create clear agreements to experience satisfying connection to yourself and others. It is simple, subtle, and profound.
---
You will come away from this course with tools to:
Create a felt-sense of safety in your body and nervous system
Connect to what feels good and brings you joy
Notice, value, and voice what you want and what you don't want
Understand two ways to receive and two ways to give and feel the joy of each of these four possibilities for interaction
Make choices that support your well-being and connection with others
Understanding and embodying the Wheel of Consent happens through a somatic experience – you feel it in your body. And with this, you will start to rewire old patterns around giving and receiving. You will feel clearer about expressing yourself and understanding others, enjoying more authentic connections with greater ease.
"We have been conditioned for hundreds of years. We have to unlearn everything we have been taught to relearn who we are." ~ Stephen Porges, Polyvagal Theory
---
This workshop:
Is online and includes home practices between meetings
Is for anyone who is interested in learning more about themselves and improving the quality of their relationships – with intimate partners, friends, parents, children, or colleagues
Is experiential – you will have plenty of opportunities to practice and explore
Respects your boundaries – you will always have choices about how you engage with the course
Lets you start where you are – regardless of how much you know about the Wheel, there are always new levels of awareness to be found
Teaches you the four quadrants of the Wheel – how to find them, feel them in your body and see where they can take you
Is open to all genders and sexual orientations
---
What people are saying:
"It's truly transformational work and so necessary for the healing and growth we are in desperate need of."
"I know myself WAY more. I am trusting my impulses, my no's and yes's and I am able to voice them more clearly now. I am grateful for this modality. It is a gentle, deep, and foundational piece for creating healthy, safe, and intimate relationships with oneself and others."
"Every time I practice, I increase my confidence."
"It has given me language to access direct pleasure, ask for what I want, and express boundaries. I can get more clean with people on what I want and what I am willing to tolerate."
---
Workshop details
This is a six-week online course meeting once a week for two hours. This provides a great opportunity to digest, integrate and practice between meetings. We will offer options for home practice that include both solo practice and paired – and with each paired practice, there will be an option to do this remotely or face to face. There will be lots to experiment with and notice!
We are offering two time options to cover more time zones (pick one and you will stay with this group through the entire course):
GROUP 1: Meeting on Saturdays
COURSE FACILITATORS: Robyn Dalzen & Helena De Felice
TIME: 9am Seattle / 12pm New York / 5pm London
DATES: Oct 17, 24, 31, Nov 7, 14, 21
BOOK HERE:  https://buytickets.at/robyndalzencoaching/418251
*** PLEASE NOTE: Because of daylight savings time, the class on October 31st will be one hour later for US/Canada (10 am Pacific) — same time for Europe (5 pm UK/6 pm central Europe) ***
---
GROUP 2: Meeting on Wednesdays
COURSE FACILITATORS: Robyn Dalzen & Michael Dresser
TIME: 9am Seattle / 12pm New York / 5pm London
DATES: Oct 21, 28, Nov 4, 11, 18, 25
BOOK HERE: https://buytickets.at/robyndalzencoaching/418252
*** PLEASE NOTE: Because of daylight savings time, the class on October 28th will be one hour later for US/Canada (10 am Pacific) — same time for Europe (5 pm UK/6 pm central Europe) ***
Price for the workshop:
Early Early Bird (book by Sept 20): US$295
Early Bird (book by Oct 4): US$325
Regular: US$350
We believe in this work and want it to be accessible. If you are part of an oppressed or marginalized community and would like to participate, but don't have the resources to do so, please reach out and ask about a scholarship.
Tickets are non-refundable. If, for some reason, you book a ticket and then can't make it, you are welcome to find someone to take your spot. We invite you to be clear, listen to your YES and sign up for experiences you really want to be present for, and then show up!
Questions? Contact: robyn@robyndalzen.com
---
About the other facilitators:
ROBYN DALZEN is an intimacy coach and facilitator. She helps people feel at home in their body, create boundaries in all aspects of their lives, and deepen their joy and intimacy. She has been working in this area for five years (after a 15 year career in leadership development in the environmental sector). She is co-founder of the School of Consent with Dr. Betty Martin, creator of the Wheel of Consent, and teaches the Wheel of Consent to professionals, individuals, and couples. For more information, visit: www.robyndalzen.com.
HELENA DE FELICE is a certified facilitator of the Wheel of Consent, Embodiment Coach, Full-Spectrum Doula, and High Priestess of Aphrodite, with over 6,000 hours of practice in facilitation and coaching. Her mission is to empower and enable people to celebrate their authentic selves and experience their relationship with pleasure, erotic energy, and others as creative, positive, life-affirming, and energizing. Loving compassion and "pro-choiceness" (a commitment that each person is empowered to make informed choices for themselves) weave through every aspect of her work. For more information, visit www.helendadefelice.com.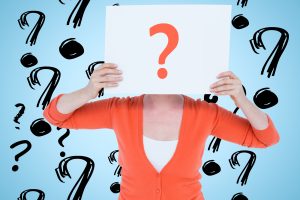 2 (and a half) top tips to help you overcome the fear of getting stuck in 'I don't know what I want'. How choice and change can become your friends.
Read More
Online. Discover a whole new approach to touch that will change how you feel, in under a week. A short, affordable practical guide you can learn, in less than an hour a day.
Read More