5 minute guided body scan to give you time and space to connect with your body and explore what you find there.
23 November – I'll be speaking at this inspiring and connecting evening. 7 speakers with unique and cutting edge views on sexuality, relationships and love will share their ideas in pithy twelve minutetalks.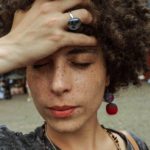 If you're feeling overwhelmed the Wheel Of Consent can provide a great framework for helping you look at how you make decisions about what you do or don't agree to – and why.
How will you celebrate International Masturbation Day? Find out how to go from pleasuring yourself to finding pleasure in yourself.