Wake Up Your Hands! – Edinburgh
31 October 2019
1900 - 2200
Salisbury Centre, Edinburgh, Scotland
An Edinburgh evening workshop exploring sensation, choice, and the foundations of the Wheel of Consent®
If you want to improve your relationship with touch but aren't ready to jump straight into a fully interactive workshop this is the perfect introduction for you.
Unlock your connection with sensation
Get clearer about what you do and don't want
Learn about a tool to help you navigate your relationships and interactions more clearly
A safe, gentle mix of theory, discussion and practical personal exploration this evening intro lays the foundations for improving your connection with sensation, choice and intimacy.
Taking place at the renowned Salisbury Centre in Edinburgh.
This workshop is part of the official curriculum of the School Of Consent.
---
What's this Edinburgh workshop about?
Your hands contain more nerve endings than almost any other part of your body.
They are the perfect conduit for you to connect with others more meaningfully, and consentingly.
Yet you've probably never thought of them as much more than tools to achieve tasks.
Waking up your hands is the key to becoming more connected with yourself, with what you want (and what you don't), which can ultimately lead to more engaged and consenting interactions and relationships.
Waking up your hands is the first step in learning the Wheel Of Consent – a simple, powerful navigational tool which allows you to bring choice and clarity to your interactions with others.
---
What will happen in this workshop?
Understanding and embodying the Wheel of Consent happens best through a somatic experience – you have to feel it.
But do you know how or what you want to feel?
This workshop is a safe, gentle mix of theory, discussion and practical personal exploration.
There will be guided opportunities for exploring touch using your own body, but you won't be invited to exchange touch with anyone else.
You will:
Understand what happens in your body when there is an impulse for touch
Increase your capacity to notice, and learn from, your own impulses
Learn how to experience sensation, and enjoyment, in your own skin in a way that you can access any time you choose.
Learn about direct and indirect routes of pleasure
Explore your relationship with pleasure when there's no-one else involved
Find out about the Wheel Of Consent, and why it's helpful as a tool to navigate relationships
The workshop is fully clothed and non-sexual, and it will always be your choice if, where, or how you wish to engage with solo touch. You are welcome to watch the entire time if you like, and this experience can be just as valuable.
---
Who is this workshop for?
This Edinburgh workshop is for anyone who is interested in learning about their relationship with touch, sensation, choice, and placement of attention.
Or if you're curious about Wheel Of Consent come and find out more about it. This life-skill can help you improve the quality of your relationships – personal or professional, with partners, lovers, friends, parents, children colleagues, or community. No prior experience necessary.
Many people have found the Wheel of Consent to be life-changing. It allows you to bring clarity, ease, freedom, gratitude and generosity into all your interactions.
All shades on the gender and sexuality spectrums are welcome.
---
Places are limited so advance booking is advised.
What you can get from joining me on this workshop...
Recent participants said:
"Michael is a wonderful facilitator. He creates a safe space so I completely trusted him and could relax into the practice. I benefitted immensely from what I learnt and what I felt"
--
"Michael is a gifted communicator and facilitator of the Wheel of Consent…This is a tool for life and I am so grateful"
--
"The Wheel Of Consent opened my eyes about myself, and knowing what and how I want things"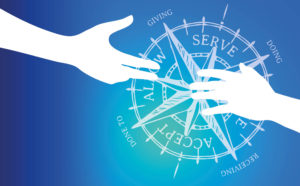 29 September, London. This 1-day 'hands-on' introductory workshop teaches you the essentials of the Wheel Of Consent. Learn a new way to navigate connection, and bring a completely fresh approach to all your relationships.